EcoSvet
"EcoSvet" is the largest Russian supplier of light to best-known CIS companies, a distributor of international manufacturers of light sources, lighting and electrotechnical equipment.
About the company


The main focus of the Company's business is wholesaling of lighting products to distributive clients (re-sellers), end users and government companies, as well as design solutions. The company offers both individual services to design lighting projects and comprehensive turn-key solutions, including supplies.

"EcoSvet" creates lighting concepts, prepares basic and detail design documentation, performs lighting design and equipment selection, carries out installation and guarantee maintenance.

The best experts in the industry work for "EcoSvet".

We light 20% of Russia.

Prices of the number 1 supplier.

Over 10 years on the market.
Business profile

Продажа всех типов источников светa;
Поставки светильников отечественного и иностранного производства;
Поставка светодиодного освещения (LED) российского и иностранного производства;
Разработка энергетически эффективных решений;
Создание проектов освещения всех видов и любой сложности;
Монтаж светотехнического оборудования;
Поставки компонентов и автоматизированных систем управления освещением;
Поставки кабеля, провода;
Поставки низковольтного и щитового оборудования;
Поставки монтажного и установочного оборудования, приборов.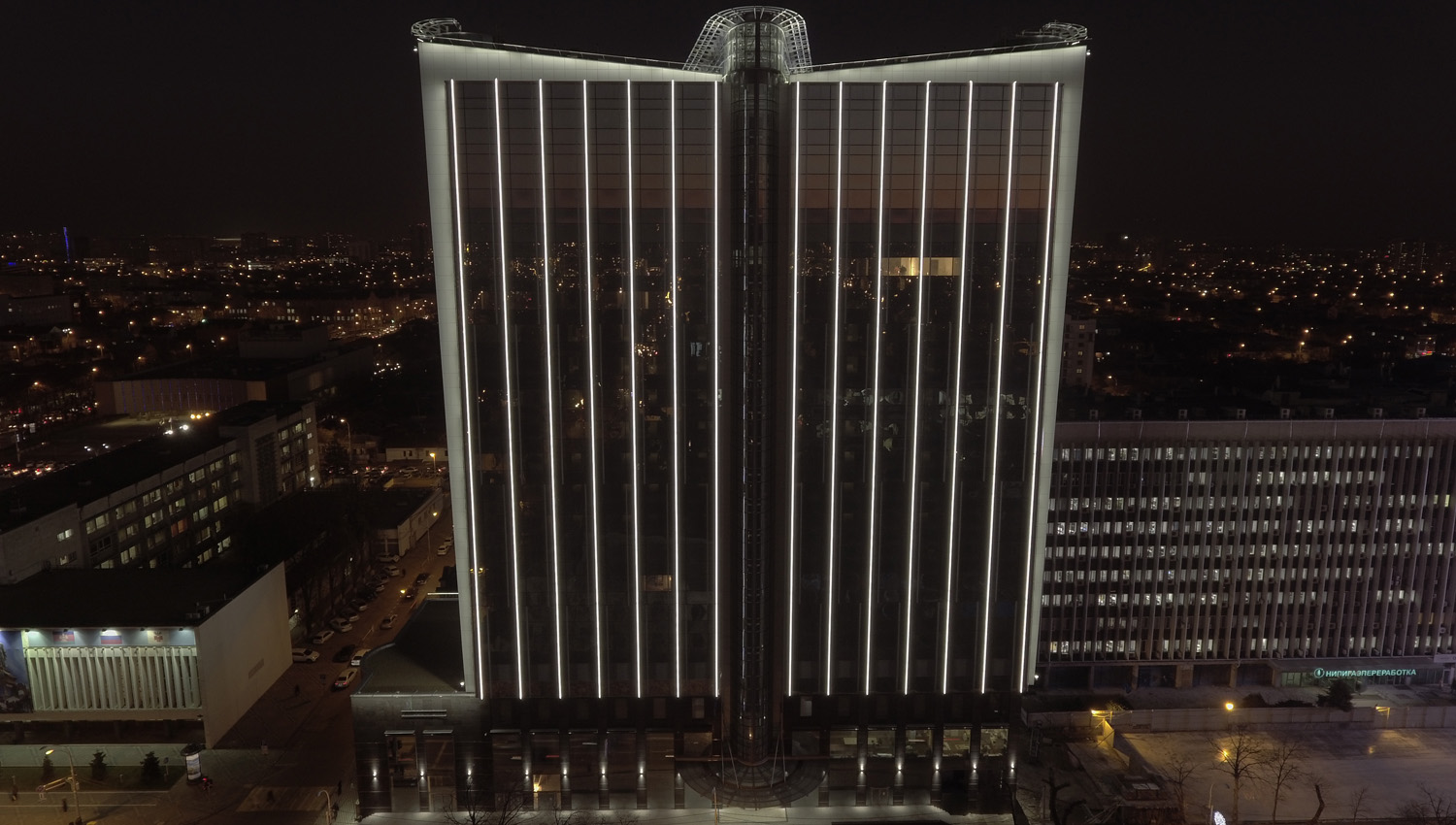 "Эко Свет" создаёт и реализует все виды проектируемого освещения:
architecture;
landscape design;
roads;
streets and parks;
commercial and office buildings;
production and storage facilities;
HoReCa lighting;
shop lighting;
sports;
museums;

special events and media.
13 offices:
Russia: Moscow, St. Petersburg, Samara, Krasnodar, Yekaterinburg, Novosibirsk, Smolensk, Kaluga, Bryansk
Belarus: Minsk, Mogilev, Vitebsk, Gomel
Over 140,000 items in the"EcoSvet" catalog:

Management
Aleksandr Sheyko
EC "EcoSvet" General Director

The company in figures
2004
Foundation of the company
Cities with Company presence
12
457
Staff
140 000
Nomenclature
6 000 м²
Warehouses and storage facilities
Contacts
Websites and social networks