MKT Brand is Filled Out in the ETIM Standard
The Centre for Nomenclature and ETIM of RAEC announced the completion of the technical information of the MKT brand in the international ETIM standard.
Full nomenclature of the brand in the ETIM standard is available at the Unified Electrotechnical Products Database.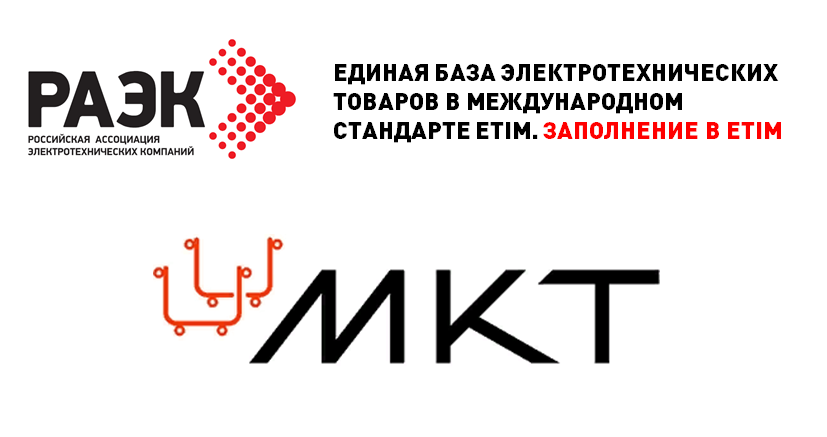 Metalicheskiye Kabelniye Trassy (Metal Cable Runways) (MKT) is a Russian manufacturer of wire trays with more than 10 years of experience in the production of cable support systems. The basis of the company is a team of highly qualified engineers and specialists with extensive practical experience in creating new production projects, which in 2005 were the first in Russia to organize the production of a wire tray in the city of Kaluga. Today MKT has a powerful production potential with a production volume of more than 200 kilometres of wire tray per month.
The Unified Electrotechnical Products Database in the ETIM International Standard is the most complete online catalogue of electrotechnical products:
1.4 million products

760 brands

more than 2000 categories and groups
An application for the Database services can be left on the page of the Centre for Nomenclature and ETIM or sent to the email address sechin@raec.su.
This Brand is not a RAEC Official Supplier's Brand. The list of RAEC suppliers is given on

the page

.