RAEC and "Golden Photon" Award Join Forces
"Golden Photon" and RAEC signed a partnership agreement.
The Russian Association of Electrotechnical Companies is the first association of independent electrotechnical distributing companies in Russia, who take leading positions in their regions, and the "Golden Photon" is the first Eurasian award in the field of lighting engineering and electrotechnics, designed to give the end consumer guidance on quality products - signed a partnership agreement.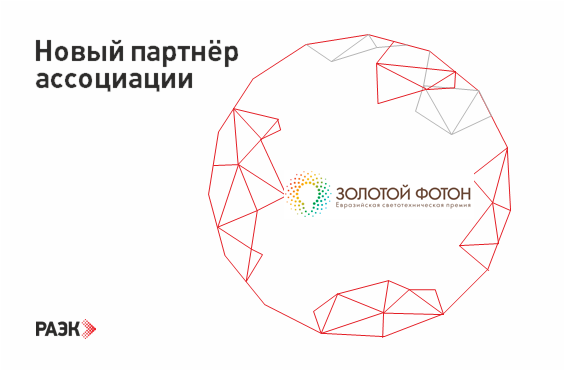 Within the framework of the agreement, the authoritative Association should provide the Award with active informational support: RAEC website will publish news on the progress of the Award and a list of winners based on its results will be generated. The products of all nominees, laureates and winners of the Award will be marked with the "Golden Photon" distinction mark in the ETIM database and on the websites of RAEC participants.
The combination of efforts, mutual information support of RAEC and "Golden Photon" will contribute to the successful development of the market, the formation of new communication platforms and quality horns and the promotion of Russian companies at the international level.